Two years after the earthquake in Emilia Romana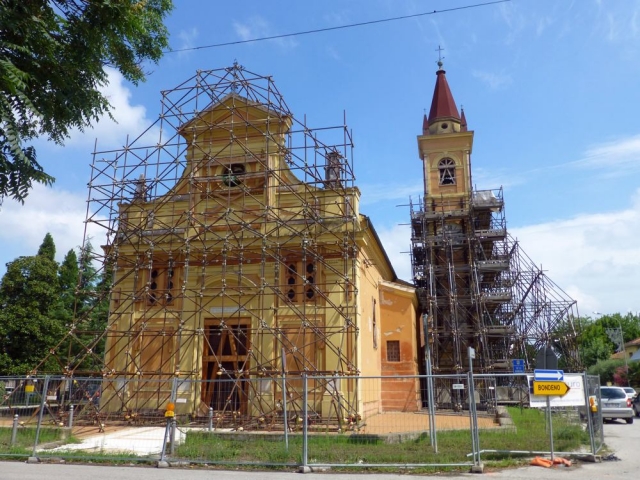 In May 2012, Reggio Emilia was the epicenter of an earthquake with a magnitude of almost 6.0. Fortunately, there were in this city neither injured nor significant property damage.
Due to numerous aftershocks 17 people were killed in Emilia Romana, the region affected by the earthquake (with the cities Modena, Ferrara, and Bologna) . Most of the victims died in factories and warehouses.
Thousands lost their homes.
The quakes destroyed cultural treasures of inestimable value.
Even today, you can be see the damage to centuries-old churches and palaces everywhere in the region. Many are fenced off for safety, are in scaffolding, and are no longer accessible.
The earthquake also destroyed hundreds of small businesses, ninety percent of which were operated by women. From one moment to the other, the local shops, bars and shops had collapsed or had to be closed. However, the owners did not give up, but joined to the network "EmiliAmo" together.
First, the women work on markets. Through the cohesion they also strengthened psychologically and earned enough to open their shops for the most part again.